Workshop
How can I develop the skills firms require today? Which corporate environment suits me better? How do I show that I can create value from Day 1 for my future employer? Young graduates from business, engineering or even humanities increasingly face these tough questions as they consider their move to a tough labor market.
At Alba, we take pride in our students' record: Just 3 months after graduation, our total job placement rate is at about 70%. How did our graduates accomplish this?
Crucial to their success, is a set of initiatives we have crafted to create an Actionable Learning Approach in our Masters and MBA programs.
During this panel Dr. Pavlos Vlachos will discuss with HR executives, alumni and current students, who will share insights on the topic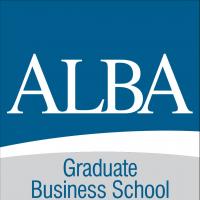 ALBA Graduate Business School, the American College of Greece
College
ALBA Graduate Business School was founded in 1992, as a not-for-profit organization and operates under the auspices of the business community, an association of corporations and institutional members.
Since the end of December 2011, Alba and The American College of Greece (ACG) have formed a strategic alliance aiming to create a top international educational institution in Greece.
Alba's mission is to educate the visionary leaders of tomorrow who will act as agents of change and help shape the future business, while its twin objective is knowledge generation and dissemination.
Currently the business school offers 15 Postgraduate Programs, all accredited by the New England Association of Schools and Colleges (NEASC), the most prestigious accrediting organization in the United States.
All ALBA MBA programs are accredited by the Association of MBAs (AMBA), while both the MSc in Finance and MSc in Strategic HRM programs are EPAS (EFMD Programme Accreditation System) accredited.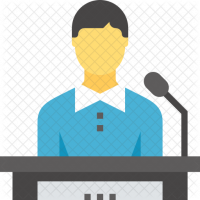 Maria – Eleni Kokkori
Current student at MSc in Strategic HRM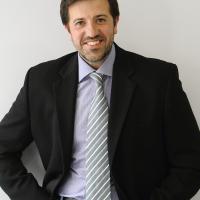 Pavlos A. Vlachos
Associate Professor of Marketing and Academic Director of the Alba MBA
Dr. Vlahos is teaching Marketing Strategy & Analytics and Research Methods. He serves as an Associate Editor of European Journal of Marketing and of Frontiers in Organizational Psychology. His current research interests include Corporate Social Responsibility (CSR), Stakeholder Management, and Institutional Complexity. His work has appeared in Journal of Organizational Behavior, Journal of the Academy of Marketing Science, European Journal of Marketing, Frontiers in Psychology, Journal of Business Ethics, Industrial Marketing Management, International Journal of Electronic Commerce, International Journal of Human Resource Management and Journal of Business Research among others.
Πισω στο προγραμμα