Student Life- "Building skills through Service Learning & Humanitarian Education με την Ματίλντα Χατζηπαναγιώτου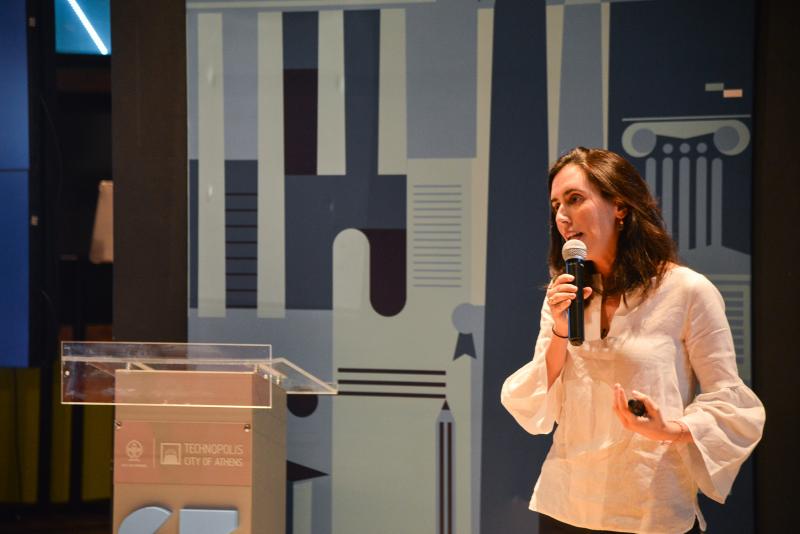 Το Spoudase Festival  το μεγαλύτερο Φεστιβάλ Σπουδών στην Ελλάδα υπό την αιγίδα του Υπ.Παιδείας και του Υπ.Ψηφιακής Πολιτικής φιλοξένησε για 2η συνεχή χρονιά το Deree - The American College of Greece.
Στο πλαίσιο της συμμετοχής του στο θεσμό, το Κολεγίο με ομιλήτρια την Ματίλντα Χατζηπαναγιώτου, πραγματοποίησε εκδήλωση με θέμα  "Student Life- "Building skills through Service Learning & Humanitarian Education".
Δείτε παρακάτω την περιγραφή της ομιλίας Why does (student) life beyond the classroom matter? And to whom? Co-curricular learning lies at the heart of American-style higher education. Being a member of a student club, organization or the society associated to your degree, and taking part in experiential learning programs designed and developed by College educators are concrete, structured and institutionally supported ways to build skills that can be transferred to one's professional and personal life outside the College.
This interactive presentation/workshop first zooms in on Deree's co-curricular service learning and humanitarian education program, the Meaningful Engagement Program and Trip. The program was initiated and designed in 2016, following a visit to Lesvos in the midst of the refugee crisis.
The objective of the program is to educate students to become purposeful, conscious, aware and trained field-workers and volunteers, and to provide opportunities for real-time interaction with local communities in the Greek provinces, through engagement with active citizens, local leadership, and the vulnerable groups and individuals in a given society. Following a presentation of the program's learning objectives and structure, we will reflect on the transferrable skillset built through service learning and humanitarian education and on the professional fields where this skillset can be beneficial. The interactive presentation/workshop welcomes students, fellow educators, administrators in education, volunteers and all those who are passionate about giving, sharing, interacting, learning "with", and delving into the unknown, namely the – at first, perhaps, strange – world of the "other" human being.
Δείτε το βίντεο της ομιλίας
Δείτε φωτογραφίες από την εκδήλωση και από το περίπτερο του Deree - The American College of Greece μαζί με το  ALBA Graduate Business School, the American College of Greece
Έρχεται το Spoudase Festival 2019 - 
Δείτε εδώ περισσότερα βίντεο από τις εκδηλώσεις του Φεστιβάλ και τις ομιλίες των Πανεπιστημιών, Κολεγίων και ΙΕΚ